Before you commit to a new career in real estate, consider the job outlook and the housing industry as a whole. Real estate tends to run in cycles. At times, business is brisk, but sometimes sales of a commercial or residential property will be very slow for a year or two. So, is now a good time to become a real estate agent, or should you wait? Here are a few things to consider:
The outlook varies by location
While the housing market overall is currently on an upswing nationally, real estate is—by definition—a local business. Market conditions in Kansas City may be completely different from those in Denver, southern Illinois or rural Maine. One of the best ways to learn more about your particular market is to immerse yourself in local data and to talk with the most active agents and brokers. You'll want to answer the following:
What are average housing prices?
How many homes were sold in the past month, and how does that compare to sales in that same month a year ago?
How many agents are operating in the market?
Set up appointments with a few different brokers to gather their insights. They will likely welcome your curiosity about the business and the profession.  Checking your states Realtor Page you can obtain up to date information on the states housing market as well as the median home prices.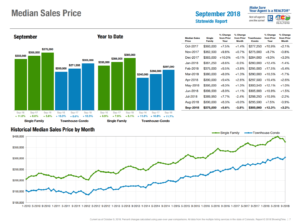 Real estate is a personal decision
Starting any new career is a personal decision. If work-life balance is one of the reasons why you're exploring this career, it's important that you consider your personal and family life— independent of professional opinions about the market—before you dive into real estate.
Will you have time for family and leisure?
Are you already working a full-time job that will have additional demands?
Are you financially ready to make the leap?
Do you have the willpower to invest the required time and energy?
Can you be your own boss?
It's time to lay out your personal and financial goals, evaluate your personality and your personal strengths and weaknesses, weigh all that against the market outlook, and make a well-informed decision.